Are you ready to find your perfect home in the magnetic landscape of Solano County, CA? This Northern California gem offers a thriving real estate market with a diverse array of homes for sale, making it an ideal destination for homebuyers of all kinds. Whether you envision a tranquil suburban retreat or a modern urban oasis, let us take you on a journey to explore the exciting world of homes for sale in Solano, CA.
Partner with J&L Real Estate, your dedicated guide in the home buying process. As experts in Solano County's housing market, our team will provide personalized support and expertise to help you discover the perfect home that suits your unique preferences and lifestyle. Whether you're a first-time buyer or a seasoned homeowner, don't miss the opportunity to find your dream home in Solano, CA. Let J&L Real Estate be your trusted companion on this thrilling journey towards homeownership. Connect with us and start exploring the possibilities today!
Exploring the Real Estate Market Trends
Let's delve into the market trends, the current state of the market, price trends over the past year, and a comparison with nearby markets with the homes for sale in Solano, CA. Solano County's housing market has seen some changes over the past year. In June 2023, home prices were down 4.1% compared to the previous year, with a median price of $585,000. 
While Solano County has been known as one of the more affordable housing markets in the Bay Area, its affordability has weakened as prices and interest rates have increased. Despite this, Solano County still remains an attractive option for homebuyers looking for housing options in the region. It's important to note that market trends can fluctuate, so consulting with a local real estate expert will provide the most up-to-date information.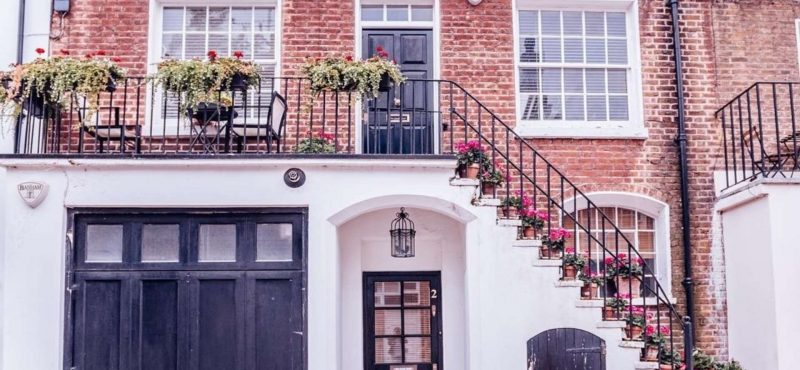 A Variety of Neighborhoods
Solano provides a diversity of neighborhoods for home buyers of all walks of life. Here are a few of the most popular ones in the area:
Vallejo
Vallejo, the largest city in Solano County, offers a vibrant urban lifestyle with coastal charm and stunning waterfront views. Located close to San Francisco, it provides easy access to the Bay Area. The real estate market in Vallejo is dynamic, offering a variety of housing options, including single-family homes, condos, and townhouses, with architectural styles ranging from historic Victorian to modern contemporary designs. 
Cultural attractions like Mare Island Historic Park and Six Flags Discovery Kingdom add to its allure. Families will appreciate the excellent schools and convenient transportation options, including the Vallejo Ferry Terminal. With a median home price of $525,000 and a median condo price of $350,000, there were 300 homes sold in Vallejo in 2023 with an average of 18 days on the market.
Fairfield
In the heart of Solano County, Fairfield offers a suburban lifestyle with a strong community spirit. The real estate market here thrives with choices from spacious single-family homes to cozy townhouses, reflecting a blend of traditional and contemporary designs. 
Families will appreciate the top-rated schools, ample parks, and recreational facilities, while the vibrant retail and dining scene, including the popular Solano Town Center, adds to the city's appeal. Median home price stands at $625,000, median condo price at $450,000, with 400 homes sold in 2023 and an average of 17 days on the market.
Vacaville
Vacaville offers a blend of small-town charm and natural beauty, boasting the most used ZIP codes 95687, 95688, and 95696. The thriving real estate market provides a variety of housing options, from charming Craftsman-style homes to contemporary ranch-style houses, catering to every taste. 
Outdoor enthusiasts can enjoy numerous parks and recreational areas, including Lagoon Valley Park and the nearby Lake Berryessa, while families benefit from excellent schools and convenient transportation options, with easy access to major highways. The median home price in Vacaville stands at $725,000, with condos priced at $550,000. In 2023, the city saw 500 homes sold with an average of just 16 days on the market.
Benicia
Located along the picturesque Carquinez Strait, Benicia is a city with a rich historical heritage and vibrant waterfront. With ZIP codes 94510 and 94591 being the most used, the real estate market here is highly sought after, boasting a mix of historic Victorian homes and modern properties. 
Benicia offers a lively arts scene with numerous galleries and cultural events, along with waterfront activities, charming boutiques, and delightful dining options. Excellent schools and convenient transportation, including easy access to major highways and the Benicia-Martinez Bridge, further enhance the appeal of this captivating city. Median home prices stand at $825,000, while condos have a median price of $650,000. In 2023, a total of 600 homes were sold in Benicia, with an average of 15 days on the market.
The Journey To Your New Home
With numerous properties available, Solano County's real estate market can be competitive. That's why it's crucial to have expert guidance throughout your journey in wading through the many homes for sale in Solano, CA.
J&L Real Estate specializes in navigating the Solano County market and we're ready to assist you every step of the way. Our knowledgeable team will help you find the perfect home that suits your needs and budget, ensuring a smooth and successful buying experience. Contact us today and let's get started.