In Walnut Creek, California
Searching for new homes for sale in Walnut Creek, California? Are you planning to sell your old property and look for better homes, make a big move, or relocate from another city?
With so many logistics to handle and interest rates to navigate, finding the perfect home can seem like an uphill battle. It's one thing to find a new home, and it's quite another to bag a good deal on the perfect home within your desired timeframe. It's no secret that the real estate world can get complicated, especially when dealing with a competitive market like Walnut Creek, CA, where homes sell in 12 days on average. 
But that doesn't have to be your battle. 
At J&L Real Estate Group, we provide the resources you need to discover and purchase a perfect new home without stress, anxiety, or hassle. Take the first step and begin your search for your dream home today!
Secure Your Dream Home in Walnut Creek, CA, with A Top Realtor
The Walnut Creek market boasts a diverse array of breathtaking new homes, locations, and communities! But even with numerous stunning new homes, any buyer could end up losing their ideal property to the fierce competition. 
With the help of local experienced real estate experts like Jon and Leslie Foster, enter the market with confidence that you've got end-to-end support through the whole process, and secure a home you love. 
Jon and Leslie Real Estate Group has a dedicated team of committed professionals that offer a customized approach to every aspect of your home buying or selling experience. We have strong industry connections and always go the extra mile to ensure your satisfaction. When you work with us, you can count on:
Outstanding Service

Transparency and Integrity

Fierce Negotiations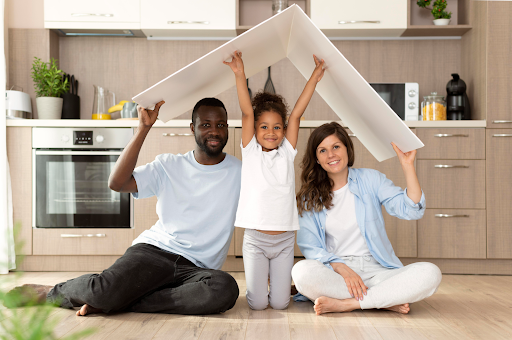 A Quick Look at Walnut Creek's Real Estate Scene!
Housing prices in Walnut Creek, CA, have been rising lately, with a median price of $1,079,500 in April 2023. 
The Walnut Creek market is hot right now, with homes selling after only ten days on average. That's quite an improvement from last year, when homes stayed on the market for nearly twice as long (19 days). If you want to purchase a house in Walnut Creek, be prepared to act fast!
In April 2023, Walnut Creek was a seller's market. This means there were more buyers than homes for sale in Walnut Creek, California, which drove up prices and made it harder for buyers to negotiate lower prices or get other concessions. So if you want to sell your home in Walnut Creek, now might be a great time to do it!
Looking to Make Moves in the Competitive Walnut Creek Market?
Our 4-Step Path to Success
Ready to buy or sell your home? With our dedicated approach to personal assistance, you can be sure we'll be with you every step of the way. Together we can get you moving in Walnut Creek with just four easy steps!
Get in touch with us.

Together, we'll figure out exactly what needs to be done – whether it's a full-room remodel, packing up your belongings, or helping you get preapproved for a loan. 

Once we're on the same page, we'll sign a listing agreement.

Then, we'll prepare your home for sale or find you the perfect new one.
Working with J&L RE Group grants you instant access to over a decade of top-level expertise. We can help you with all the information you need on market trends, price fluctuations, and property changes. Whether you are buying, selling, or looking for up-to-date information, we've got you covered.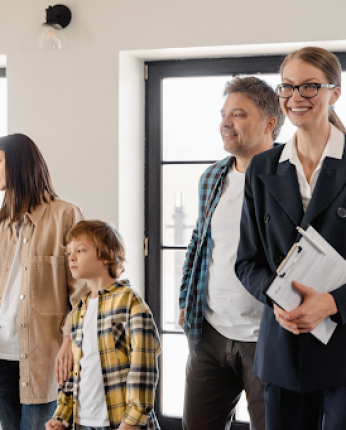 Who You Work With Makes All The Difference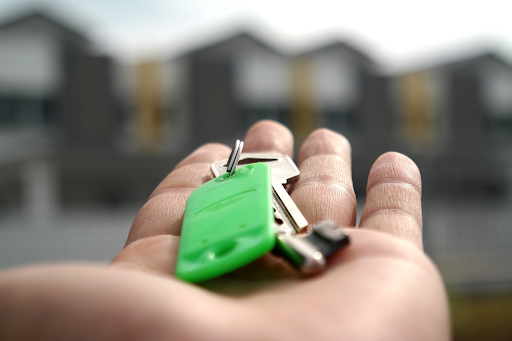 Whether you want to buy or sell a Walnut Creek home, a lot is at stake, and plenty of work is involved. As a buyer, you might fall in love with a home that shifts quickly off the market. And as a seller, you'll have to deal with renovations, pricing, marketing, and more. It's a lot to handle on your own.
Why go it alone when you can work with premier California real estate experts to help you secure your dream home or get top dollar for your property quickly? Contact J&L Real Estate Group now to kiss your stressors a final goodbye and watch your real estate aspirations turn into reality without hassle.
Walnut Creek is a hub of industry, agriculture, and retirement. Beyond this, it is also a bustling community connected to San Francisco via the Bay Area Rapid Transit system. If you're seeking local entertainment, check out the Gardens at Heather Farms and the Lindsay Wildlife Museum. And if you're feeling more outdoorsy, head east to Mount Diablo State Park for some hiking and beautiful views.
Living in Walnut Creek offers the best of both worlds with an urban-suburban mix feel. Most people here own their homes, meaning you can put down roots and make it your own.
Walnut Creek, CA, is a diverse community of young professionals and retirees with varying tastes and political views. Walnut Creek has numerous fun activities, from exploring the bustling downtown area to enjoying the gorgeous parks and trails. The weather is also a big plus – it's just right for getting outside and having fun all year round.
Looking for the hottest spots in town? Check out Downtown Walnut Creek, Larkey Park Area, Northgate, Oak Road, Rossmoor, Walnuts Heights, and Westside Alamo. These areas have everything from luxury homes to trendy cafes and exclusive clubs.
Why Work With Jon and Leslie Foster Real Estate Group?
At J&L Real Estate Group, we're not just about buying and selling properties – we're in the business of building lifelong connections. Each client receives a customized service, getting to know your unique needs and preferences. We ensure that every aspect of your transaction is handled with meticulous care and attention. And we're not satisfied until you're beyond happy with your experience.
With our industry connections and commitment to excellence, we'll make buying and selling a home stress-free. And with our "buy before you sell" program, you can snag your dream home before selling your current one. Once you're prepared to sell your property, our agents will keep you in the loop throughout the process. We'll start by drumming up leads, then guide you all the way until you've sealed the deal.
Get the most out of your real estate experience by reaching out to us via call or email today!