Find your Perfect Home in Marin, CA
Are you looking to find your dream coastal paradise in Marin, CA? Prepare to be enchanted by the mesmerizing landscapes, thriving communities, and countless opportunities for your perfect home.
Let's delve into the local market and diverse neighborhoods on offer, showcasing a wide range of homes for sale in Marin, CA. From charming waterfront cottages to luxurious hilltop estates, Marin offers an abundance of options.
If you're ready to embark on your journey to find the ideal home in Marin, look no further than J&L Real Estate. Our dedicated team of experts is committed to guiding you through the real estate market with ease, helping you secure your dream home with ease. Connect with us today to get started!
Marin's Dynamic
Real Estate Market
The dynamic real estate market in Marin, CA, is brimming with exciting opportunities for prospective homebuyers. Marin offers an abundance of homes to suit diverse preferences and lifestyles, from opulent waterfront estates to charming suburban abodes nestled amidst nature's beauty. Each property embodies the essence of Marin's charm, making it truly exceptional.
Currently, the market in Marin is witnessing a downward trend in prices of homes for sale in Marin, CA, with the median home price at $1.2 million in June 2023, marking a 5.4% decrease from a year ago. Despite the decline, the market remains highly competitive, with homes selling swiftly and a shortage of inventory driving demand.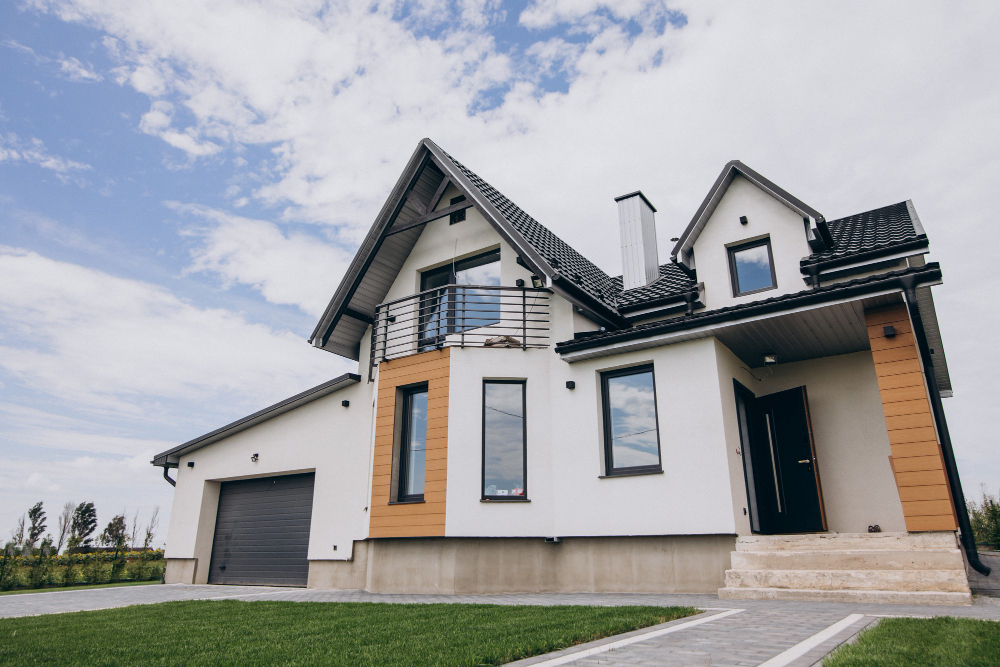 Embrace the Captivating Lifestyle of Marin
Compared with neighboring cities such as Livermore and Pleasanton, Marin stands as an attractive and more affordable option without compromising its desirability as an ideal place to call home.
Amidst this dynamic flux, Marin's real estate market holds immense potential. As the pace of decline stabilizes, its competitiveness and inventory shortage continue to allure both buyers and sellers. 
To take full advantage of the local opportunities available for buyers, seek professional guidance from J&L Real Estate when navigating Marin's real estate landscape. Our experienced agents can help you secure your dream property and explore available listings. Embrace the captivating lifestyle Marin offers with its scenic beauty, top-rated schools, efficient transportation, and popular recreational activities like boating, hiking, and biking.
Explore Your Choice of Neighborhoods
Unlock the possibilities of finding your dream home with our comprehensive analysis of homes for sale in Marin, CA. Each neighborhood within Marin offers a unique and alluring lifestyle, whether you crave coastal living, urban excitement, or peaceful suburban charm.
Explore the beauty of Marin's diverse neighborhoods, where vibrant communities by the coast and serene enclaves among majestic mountains await. Our comparative analysis of each real estate market empowers you to discover the perfect home that resonates with your desires.
Sausalito, nestled on the Marin Headlands just across the Golden Gate Bridge from San Francisco, is a true gem. This charming town offers breathtaking views of the bay and an enchanting waterfront location. The artistic atmosphere of Sausalito attracts both residents and visitors alike, with numerous galleries, boutiques, and studios to explore. Take a stroll along the picturesque waterfront promenade, dine at delicious seafood restaurants, or hop on a ferry to enjoy a scenic ride to San Francisco.
Located in the heart of Marin County, Mill Valley is a welcoming town known for its family-friendly atmosphere. With a blend of charming shops, top-rated restaurants, and excellent schools, Mill Valley provides a desirable community for families. Outdoor enthusiasts will find themselves in paradise, as Mill Valley is surrounded by the awe-inspiring beauty of Muir Woods National Monument and the majestic trails of Mount Tamalpais State Park. Embrace the opportunity to hike, bike, and explore the wonders of nature right at your doorstep.
Settled on a peninsula in the San Francisco Bay, Tiburon offers a tranquil escape from the hustle and bustle of city life. This idyllic town boasts stunning bay views, a picturesque marina filled with sailboats, and upscale shops and restaurants. Tiburon is a haven for those seeking a peaceful coastal lifestyle, where you can enjoy leisurely walks along the waterfront, indulge in waterfront dining, and soak in the serene ambiance of this waterfront community.
Tucked away in the hills of Marin County, Ross is a hidden gem that entices with its serene, rural setting. Surrounded by lush greenery and rolling hills, Ross offers a peaceful retreat away from the city. The town is renowned for its excellent schools, making it an ideal place for families. Additionally, Ross's close proximity to wine country provides the opportunity for delightful day trips to explore the world-class wineries of Napa and Sonoma.
Positioned on the San Francisco Bay just north of San Rafael, Larkspur offers a vibrant and picturesque lifestyle. The town's lively marina is a hub of activity, providing scenic views of the bay and serving as a gateway to water adventures. Larkspur also boasts an array of charming shops, restaurants, and cafes, allowing residents to enjoy a lively local scene. The convenience of the ferry to San Francisco makes Larkspur an ideal choice for commuters looking for a seamless and scenic journey into the city.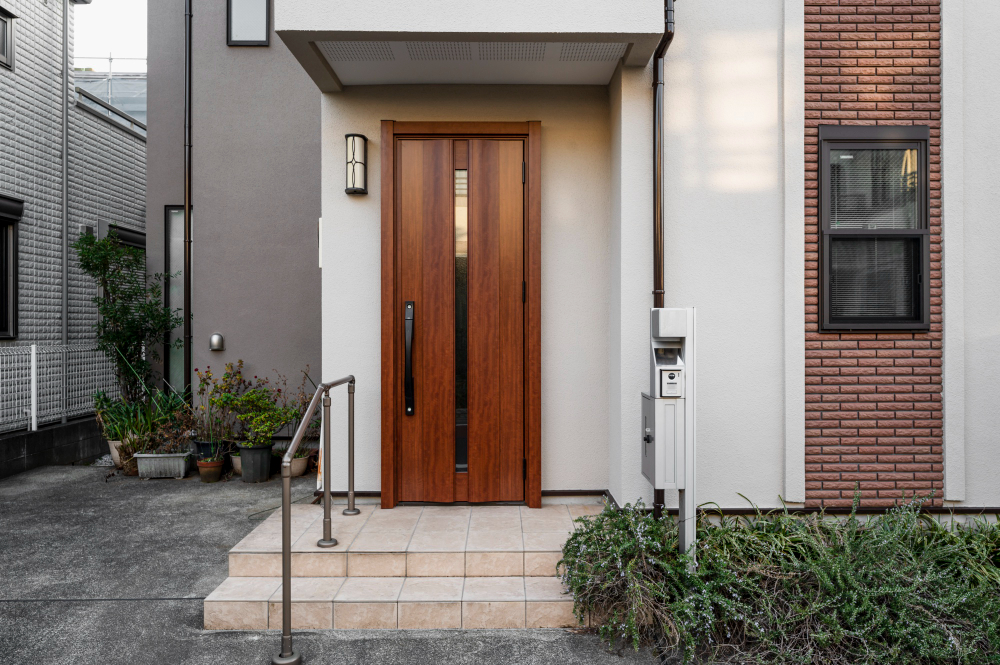 Immerse yourself in the treasures of Marin's neighborhoods, where distinctive attractions, amenities, and cultural features create a lifestyle that suits you like no other. From coastal charm to bustling city centers and tranquil suburban retreats, Marin caters to diverse lifestyles, ensuring there's something special for everyone.
Education is at the forefront in Marin, with highly regarded schools fostering academic excellence. Transportation is seamless, thanks to well-connected networks that ensure convenient travel within and beyond the region.
Marin residents love to embrace the beauty of nature with scenic parks, stunning waterfronts, and majestic mountains beckoning all to partake in a wealth of recreational activities such as boating, hiking, and biking.
If you're ready to take the next step, let our expertise guide you on your journey to find the perfect home in Marin, CA. Explore available listings and connect with our team today to embark on an exciting adventure in discovering your ideal abode amidst the breathtaking beauty of Marin, California.
Tired of real estate brokers that don't understand your needs? At JandL Real Estate Group, we are committed to giving you the best customer service experience and ensuring you find your dream home without stress. We guarantee a smooth journey every time – trust us for all your real estate needs!

Fix It And List It!
Do you need to fix your property quickly and get it on the market? Look no further than JandL Real Estate Group! Our Fix It & List It program will help you transform your property into a show stopper and get it sold fast.

Buy With Cash
We can assist you in buying a home with cash quickly and easily! No need to worry about applying for a loan or getting approval - when you work with us, it's as simple as finding the right property and paying with cold hard cash. We ensure our clients get the best deals on their purchases every time. Don't miss out – let us show you why working with us is the way to go!

Buy Before You Sell
Worried about securing a new residence before selling your current home? By working with us, you can eliminate that stress and anxiety! Our team of experienced realtors will help you purchase your dream property and then work with you to list your existing home. Stop waiting - start living!

Guranteed sale Program
Sell your home with confidence thanks to our guaranteed sale program! Worried about selling your home? We take the guesswork out of it, so you may be confident that you will receive top dollar and a quick sale.

Immediate Buyout Program
Ready for a quick and easy buyout? Our Immediate Buyout Program guarantees fast cash for your property, no matter the condition. Don't wait - contact us today to start selling your home now!

Love It Or Leave it program
Ready for a quick and easy buyout? Our Immediate Buyout Program guarantees fast cash for your property, no matter the condition. Don't wait - contact us today to start selling your home now!
Services from J and L Real Estate
Finding your dream home amidst the diverse offerings of Marin may seem like a delightful challenge but it can also cause unnecessary stress. To ease your journey, enlist the assistance of the professionals at J&L Real Estate who possess in-depth knowledge of the homes for sale in Marin, CA. At J&L Real Estate, we are committed to guiding you through the process and ensuring a seamless experience from start to finish. Connect with our team today and let's discuss your goals!