Napa, CA Homes for Sale & Real Estate
Are you searching to buy a home in Napa, CA where picturesque vineyards meet breathtaking landscapes? Napa, CA is a destination renowned for its world-class wineries, culinary delights, and magnetic real estate opportunities. Let's go on a journey through the thriving real estate market in Napa, where each neighborhood tells a unique story, waiting to be explored.
Nestled in the heart of California's wine country, Napa exudes an irresistible charm that beckons both locals and visitors alike. The city's allure lies not only in its award-winning wines but also in its exceptional lifestyle offerings. From scenic vineyards to artisanal shops, Napa embraces a seamless blend of luxury, culture, and natural beauty.
Get your slice of new life with homes for sale in Napa, CA, brought to you by J&L Real Estate. With more than seven years in the business, J&L Real Estate brings you professional expertise with a promise to deliver. Get in touch with us today to begin your home search!
Current Real Estate
Market Trends
Napa's real estate market is abuzz with excitement, offering an overload of opportunities for homebuyers seeking to make this remarkable city their home. Over the past year, Napa's housing prices have displayed a steady trend, highlighting the enduring appeal of this captivating locale. Let's delve into the market statistics, unveiling Napa's unique standing among other desirable locations, making it an exceptional investment destination.
The real estate market in Napa is currently in a state of flux. Home prices have experienced a downward trend over the past year, albeit with a recent slowdown in the pace of decline. In June 2023, the median home price in Napa was $844,000, reflecting a 2.5% decrease from a year ago. Despite these changes, Napa's market remains fiercely competitive, with homes selling swiftly and inventory in high demand.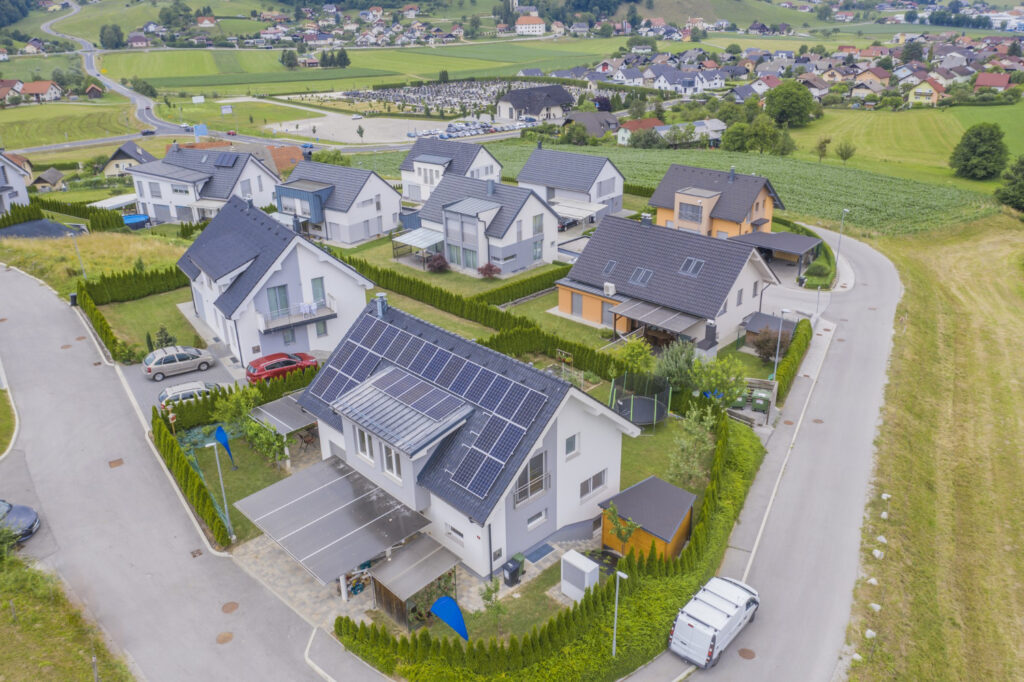 Factors Influencing the Market
Several factors contribute to the decline in prices of homes for sale in Napa, CA, shaping its dynamic market landscape. Rising interest rates have increased the cost of borrowing, impacting buyer affordability and demand. Additionally, an increased inventory of homes for sale in Napa, CA, attributed to the end of pandemic-related buying frenzies and rising costs, has further influenced the market's trajectory. As economic uncertainties loom amid inflation and geopolitical events, some buyers exhibit hesitancy in their real estate decisions.
Despite these fluctuations, Napa's real estate market stands resilient, offering a diverse range of homes catering to various lifestyles. From charming bungalows to luxurious estates, Napa boasts an impressive selection that captures the essence of its captivating surroundings. Embrace the architectural styles and unique features gracing each property, adding a touch of character to Napa's real estate landscape.
Navigate the vibrant Napa real estate market confidently and discover the home that perfectly aligns with your dreams. With J&L Real Estate by your side, you'll have expert guidance, personalized attention, and unparalleled local knowledge to make the right decisions. Our team is ready to assist you in finding your slice of paradise in this enchanting city. Your perfect home in Napa awaits!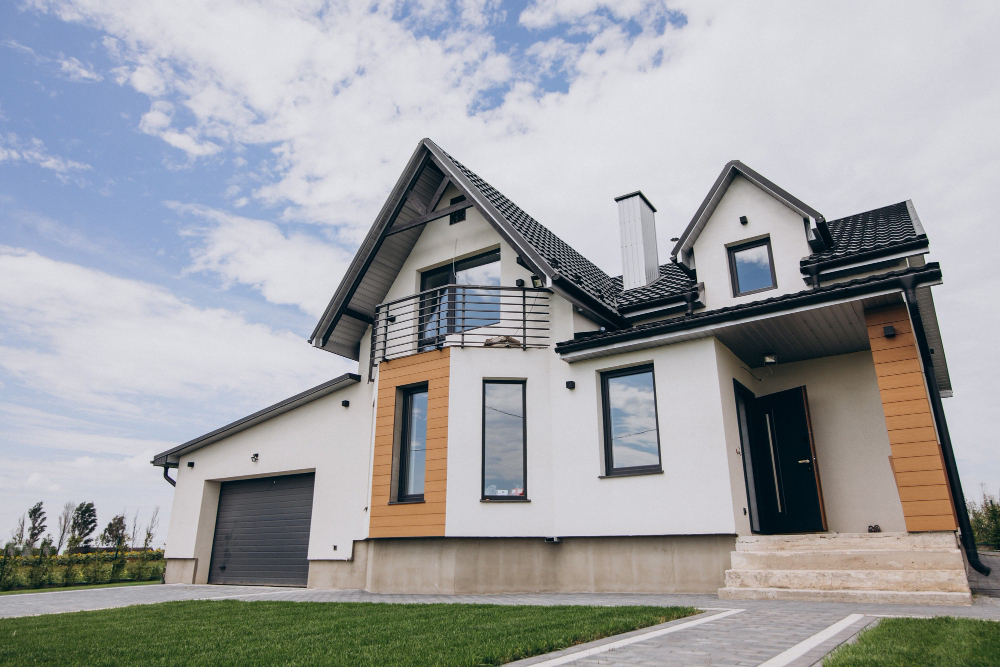 No matter which neighborhood you choose, Napa promises a lifestyle that artfully blends the beauty of wine country with urban amenities. Families benefit from excellent schools, both public and private, ensuring a well-rounded education for the young ones.
Transportation in Napa is a breeze, with major highways and accessible public transit options at your disposal. The scenic Napa Valley Vine Trail invites residents to explore the natural splendor while staying active and connected.
Discover the vast parks and green spaces, go hiking in the nearby mountains, or leisurely bike through the picturesque vineyards. Napa's vibrant arts and cultural scene offer a plethora of entertainment options to captivate your senses.
Submerge yourself in the natural beauty and scenic wonders surrounding Napa's neighborhoods. Serene parks and picturesque waterfront spots beckon, while boating, hiking, and biking await those seeking to embrace the beauty of Napa to the fullest.
For families, Napa takes pride in providing excellent educational opportunities, complementing the city's captivating charm with a focus on academic excellence.
Neighborhoods To Sink Your Teeth Into
Let's embark on a captivating journey through the enchanting neighborhoods of Napa, each offering a distinct allure and lifestyle. The most popular zip codes in Napa for real estate are 94559, 94558, and 94557. These zip codes are located in the heart of Napa Valley and are home to some of the most desirable neighborhoods in the area. From the vibrant urban pulse of Downtown Napa to the tranquil hills of Alta Heights, there's always something to experience for everyone in this remarkable city.
Indulge in the allure of urban living amidst the hustle and bustle of Downtown Napa. Trendy restaurants, boutique shops, and art galleries beckon, while scenic walks along the Napa Riverfront and wine tasting at nearby wineries add to the charm.
Embrace the family-friendly ambiance of Browns Valley, a haven for families with excellent schools, parks, and playgrounds. This tight-knit community exudes a suburban lifestyle with easy access to amenities.
Discover affordability without compromise in Westwood, Napa's most budget-friendly neighborhood. Here, you'll find a range of housing options, from cozy single-family homes to spacious condos, alongside local parks, shopping centers, and a welcoming community.
Nestled among the hills with breathtaking vistas, Alta Heights offers a serene escape. Marvel at the beautiful architecture and upscale homes, and delight in easy access to hiking trails and vineyards, perfect for nature enthusiasts.
Experience the diversity of Bel Aire, a central neighborhood boasting an eclectic mix of housing options. Charming bungalows, modern townhouses, and more await, while residents revel in proximity to schools, shopping centers, and recreational facilities.
Whether you seek a tranquil retreat surrounded by vineyards or a bustling urban center, Napa's diverse neighborhoods offer something extraordinary for every discerning homebuyer. Discover the compelling lifestyle offerings, including scenic parks, waterfront spots, and recreational activities like boating, hiking, and biking, ensuring an enchanting living experience.
Tired of real estate brokers that don't understand your needs? At JandL Real Estate Group, we are committed to giving you the best customer service experience and ensuring you find your dream home without stress. We guarantee a smooth journey every time – trust us for all your real estate needs!

Fix It And List It!
Do you need to fix your property quickly and get it on the market? Look no further than JandL Real Estate Group! Our Fix It & List It program will help you transform your property into a show stopper and get it sold fast.

Buy With Cash
We can assist you in buying a home with cash quickly and easily! No need to worry about applying for a loan or getting approval - when you work with us, it's as simple as finding the right property and paying with cold hard cash. We ensure our clients get the best deals on their purchases every time. Don't miss out – let us show you why working with us is the way to go!

Buy Before You Sell
Worried about securing a new residence before selling your current home? By working with us, you can eliminate that stress and anxiety! Our team of experienced realtors will help you purchase your dream property and then work with you to list your existing home. Stop waiting - start living!

Guranteed sale Program
Sell your home with confidence thanks to our guaranteed sale program! Worried about selling your home? We take the guesswork out of it, so you may be confident that you will receive top dollar and a quick sale.

Immediate Buyout Program
Ready for a quick and easy buyout? Our Immediate Buyout Program guarantees fast cash for your property, no matter the condition. Don't wait - contact us today to start selling your home now!

Love It Or Leave it program
Ready for a quick and easy buyout? Our Immediate Buyout Program guarantees fast cash for your property, no matter the condition. Don't wait - contact us today to start selling your home now!
Find Your Dream Napa Home With J&L Real Estate
Finding your dream home in Napa is made easier with the professional guidance of experienced real estate agents. J&L Real Estate, experts in Napa's housing market, can assist you in securing the property that perfectly complements your lifestyle and preferences.
Now is the time to explore the available listings and embrace the endless possibilities that await you in Napa, CA. Reach out to Jon and Leslie Foster for personalized assistance and embark on a rewarding journey to discover your dream home in this captivating city. The home of your dreams may be just a click or call away!