San Leamdro, CA Real Estate & Homes for Sale
Discover your new home in the beautiful city of San Leandro, CA, with the help of J&L Real Estate. San Leandro offers a diverse selection of homes for sale, accommodating various preferences and budgets. From cozy bungalows to spacious family homes and modern townhouses, there's a perfect fit for everyone.
Explore the vibrant neighborhoods of San Leandro and experience the city's rich history, thriving local scene, and close-knit community. With its convenient location in Alameda County, San Leandro provides easy access to the Bay Area and beyond.
Ready to embark on your journey to find your dream home? Turn to J&L Real Estate, where experienced agents will guide you through the San Leandro real estate market and help you discover the perfect home for your needs. Connect with our team of experienced real estate agents today, and let's discuss your goals. 
San Leandro's Vibrant
Real Estate Scene
San Leandro's real estate market is dynamic and offers exciting opportunities in an ever-changing landscape. Over the past year, home prices have shown a downward trend, with the median price reaching $900,000 in June 2023 – a 4.7% decline from the previous year.
Several factors have contributed to these market conditions:
Increased interest rates

: Rising interest rates have made borrowing more expensive, leading to decreased demand from potential buyers.

Increased inventory

: San Leandro has experienced a rise in home inventory as the pandemic-driven buying frenzy concluded and home prices escalated.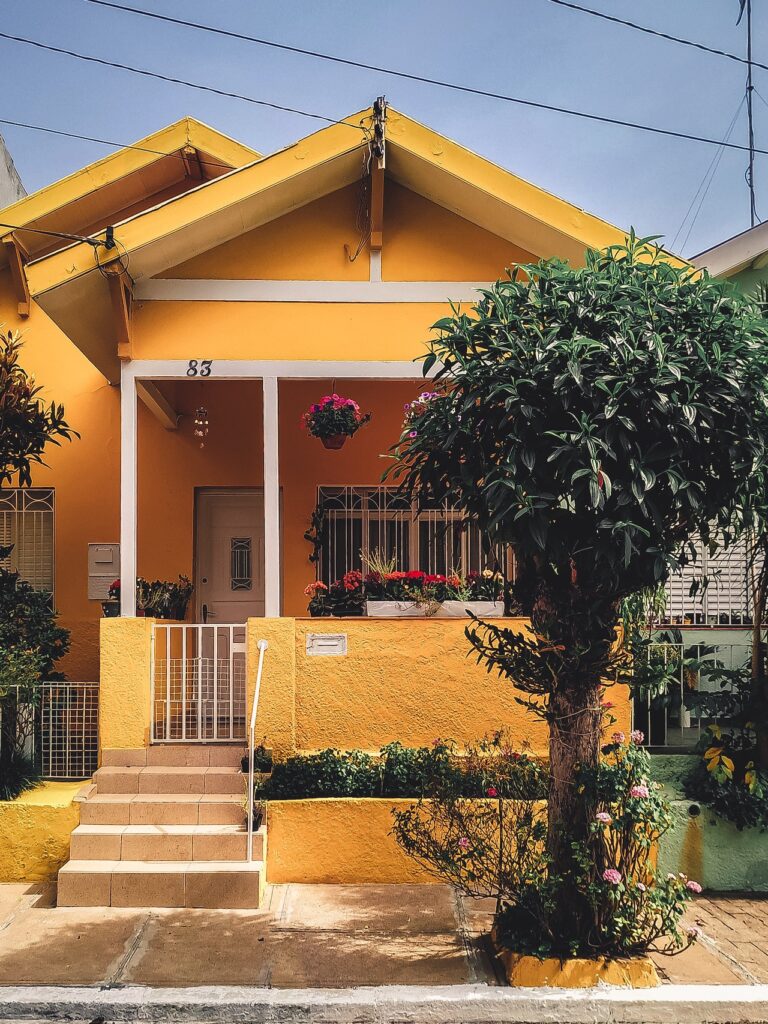 Economic uncertainty

: The current economic climate, characterized by rising inflation and global tensions, has caused some buyers to hesitate, further contributing to the decline in demand.
Despite these fluctuations, the San Leandro real estate market remains fiercely competitive, with limited inventory adding excitement to the homebuying process. When compared to neighboring areas, San Leandro still presents a promising landscape for those seeking a wise investment.
San Leandro's
Housing Market
Discover a myriad of homes for sale in San Leandro, CA, where you can find the perfect fit for your lifestyle and preferences. From cozy single-family residences to chic condos and townhouses, the housing market in San Leandro offers an array of choices.
Single-family homes stand as the most common choice in San Leandro, boasting a size range from 1,200 to 3,000 square feet with 2-4 bedrooms and 2-3 bathrooms. Embodying a variety of architectural styles, including Craftsman, Colonial, and Mediterranean, these homes exude charm and character.
Condos emerge as another favored option, providing a cozier living space with 1-2 bedrooms and 1-2 bathrooms. Often nestled in apartment complexes or townhome communities, condos offer a convenient and stylish lifestyle.
For those seeking more space and a yard to call their own, townhouses present a perfect blend of condo living with additional square footage. Typically situated in townhome communities, townhouses provide a versatile and attractive living choice.
Architectural Styles and Features
Embrace the simplicity and elegance of Craftsman-style homes with their inviting front porches, wood-shingled roofs, and eye-catching exposed beams.
Discover the timeless appeal of Colonial-style homes, featuring symmetrical designs, red brick exteriors, gabled roofs, and dormer windows that exude classic sophistication.
Mediterranean-style homes:
Boasting stucco exteriors, red tile roofs, and arched doorways, Mediterranean-style homes create a captivating ambiance. With courtyards, patios, and sometimes fountains or water features, these homes epitomize tranquility and sophistication.
Neighborhoods to Choose From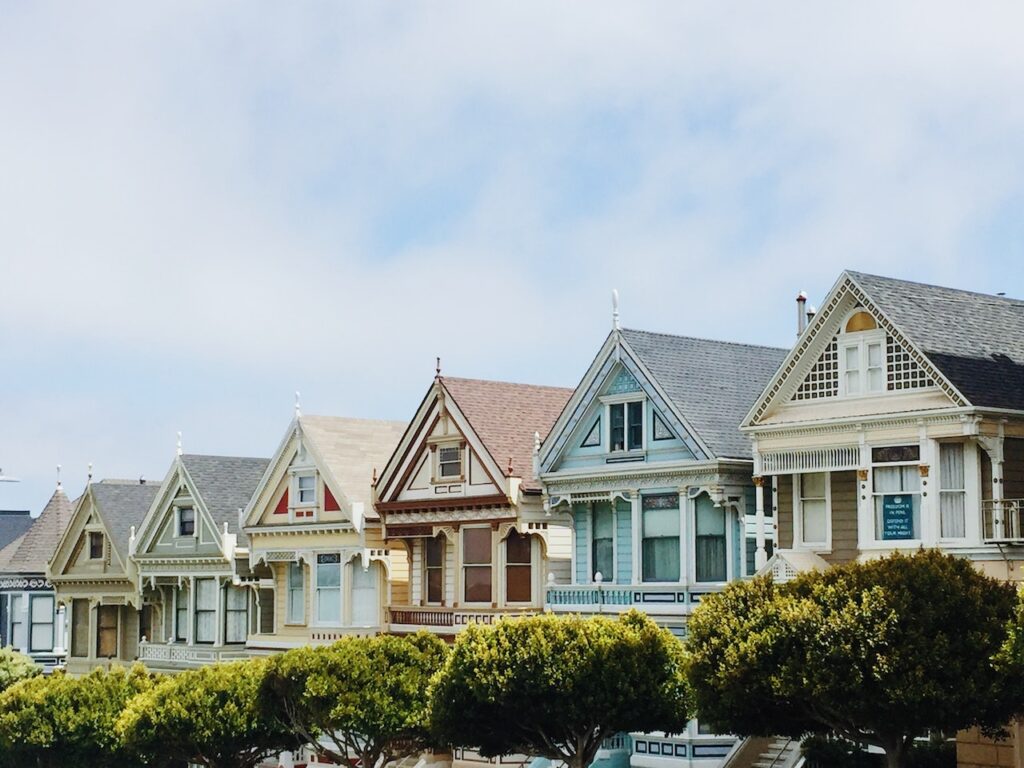 Indulge in the diverse lifestyles available in San Leandro's neighborhoods, whether it's the coastal allure, the energy of urban living, or the tranquility of the suburbs. Immerse yourself in the city's distinctive charm, enriched by a wealth of local attractions, amenities, and a thriving cultural scene. 
Intriguingly, each of San Leandro's neighborhoods offers a unique appeal based on its location and amenities. Downtown San Leandro invites you to experience the vibrancy of city life, while Bayside beckons with its captivating waterfront setting, creating an enchanting ambiance.
As you explore the homes for sale San Leandro's diverse neighborhoods, prepare to uncover several standout attractions and cultural gems. 
The beloved San Leandro Marina offers a perfect spot for boating, fishing, and picnicking, providing picturesque views of the water. Nature enthusiasts will delight in the Don Castro Regional Recreation Area, offering stunning vistas of the majestic San Francisco Bay.
Join us on this exciting journey through San Leandro's diverse neighborhoods, and let us help you find your dream residence amidst the captivating charm of this remarkable city.
This neighborhood stands as the city's bustling central business district, adorned with an array of shops, restaurants, and businesses. The San Leandro Civic Center adds to the vibrancy, hosting diverse events and performances. The median home price in Downtown San Leandro is $950,000.
Nestled along the waterfront, Bayside is a delightful neighborhood that combines parks, restaurants, and shops. Boating and fishing enthusiasts will find joy in the beloved San Leandro Marina. With a median home price of $1.1 million, Bayside offers a luxurious coastal living experience.
Exuding a suburban charm, Five Canyons is a picturesque neighborhood featuring a mix of single-family homes and apartments. Surrounded by natural beauty, this area offers hiking and biking trails for outdoor enthusiasts. The median home price in Five Canyons is approximately $1 million.
Known for its newer developments, Eastlake offers a range of single-family homes and apartments. Its proximity to the San Leandro BART station makes commuting to Oakland and San Francisco a breeze. With a median home price of $850,000, Eastlake provides an attractive blend of convenience and affordability.
Tired of real estate brokers that don't understand your needs? At JandL Real Estate Group, we are committed to giving you the best customer service experience and ensuring you find your dream home without stress. We guarantee a smooth journey every time – trust us for all your real estate needs!

Fix It And List It!
Do you need to fix your property quickly and get it on the market? Look no further than JandL Real Estate Group! Our Fix It & List It program will help you transform your property into a show stopper and get it sold fast.

Buy With Cash
We can assist you in buying a home with cash quickly and easily! No need to worry about applying for a loan or getting approval - when you work with us, it's as simple as finding the right property and paying with cold hard cash. We ensure our clients get the best deals on their purchases every time. Don't miss out – let us show you why working with us is the way to go!

Buy Before You Sell
Worried about securing a new residence before selling your current home? By working with us, you can eliminate that stress and anxiety! Our team of experienced realtors will help you purchase your dream property and then work with you to list your existing home. Stop waiting - start living!

Guranteed sale Program
Sell your home with confidence thanks to our guaranteed sale program! Worried about selling your home? We take the guesswork out of it, so you may be confident that you will receive top dollar and a quick sale.

Immediate Buyout Program
Ready for a quick and easy buyout? Our Immediate Buyout Program guarantees fast cash for your property, no matter the condition. Don't wait - contact us today to start selling your home now!

Love It Or Leave it program
Ready for a quick and easy buyout? Our Immediate Buyout Program guarantees fast cash for your property, no matter the condition. Don't wait - contact us today to start selling your home now!
Embark on a seamless journey through the San Leandro real estate market with the unwavering support of our expert real estate agents who have over seven years of experience. At J&L Real Estate, we are committed to making your home-buying experience effortless and rewarding.
Discover the captivating allure of San Leandro and don't miss out on the opportunity to find your dream property. Our available listings of homes for sale in San Leandro, CA, offer a diverse array of choices. 
Experience the ease and confidence that comes with professional guidance from J&L Real Estate. Your dream home in San Leandro awaits, and we're here to make it a reality. Contact us now and unlock the door to your perfect home in this enchanting city.