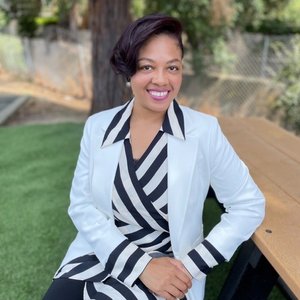 Introducing Joy Smith, a passionate and dedicated real estate agent recently embarking on a thriving career in the industry. Joining forces with the esteemed Jon and Leslie Real Estate Group, Joy has aligned herself with the #1 eXp Midsize Team for GCI Nationwide, setting the stage for an exceptional real estate journey.
With a background as a Project Manager and Case Manager, Joy brings a unique set of skills to the table. In her previous roles, she provided invaluable support to individuals seeking housing solutions, diligently working to remove any obstacles standing in their path to success. Building strong relationships with landlords and compiling resources to anticipate her clients' needs were among her many accomplishments. Joy's unwavering commitment to removing barriers and ensuring her clients' success sets her apart as a true advocate.
Joy's self-motivation and unwavering drive are evident in her commitment to going above and beyond for her clients. She understands that finding the perfect home is a deeply personal and life-changing experience, and she approaches each transaction with compassion and determination. Joy's genuine desire to help others shines through as she dedicates herself to providing exceptional service, paying attention to detail, and ensuring that her clients' needs are met and exceeded.
Joining forces with the Jon and Leslie Real Estate Group empowers Joy with the expertise and support of a top-ranking team. The #1 eXp Midsize Team for GCI Nationwide, they are renowned for their exceptional service and industry-leading practices. Joy is proud to be part of a team that shares her commitment to excellence, providing her clients with unparalleled resources and market knowledge.
Outside of her professional pursuits, Joy is an avid learner who continuously seeks growth opportunities. She stays updated on the latest trends, technology advancements, and market dynamics to provide her clients with informed guidance and the best possible outcomes.
If you are searching for a compassionate and dedicated real estate agent who will go the extra mile to help you achieve your real estate goals, Joy Smith is the perfect choice. Contact her today to begin an exceptional real estate journey supported by her passion, expertise, and unwavering commitment to your success.
Join the team of our experts