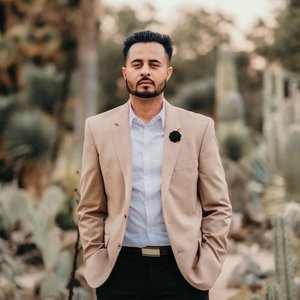 My brand thrives on building meaningful relationships with clients, colleagues, and co-workers. Consider me your passionate ally in helping you and your family craft a future as solid as the foundation of your dream home.
For the past 8 incredible years, I've been on a mission to turn the elusive "American Dream" into a tangible reality for home buyers. Think of me as your guide, relentlessly searching for that perfect home at the perfect price. And for sellers, I'm the secret weapon to ensuring your property gets snatched up for top dollar, faster than you can say "sold!"
But here's the real kicker: I'm not just a lone wolf in this wild real estate jungle. I'm part of a dynamic team that knows no bounds when it comes to innovative and proactive marketing strategies. We're not just top ranked in the market—we're the ones setting the bar!
So, let's cut to the chase. If you're itching to unlock the door to your real estate goals, give me a call today. Trust me, you won't be disappointed. It's time to make moves, my friend!
Join the team of our experts