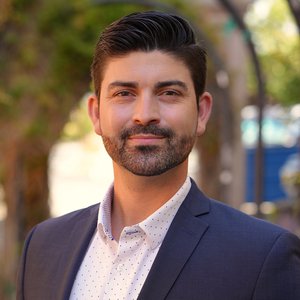 Richie Howard is a dynamic and compassionate realtor with a strong background in both business and real estate. Having successfully managed and later sold their family business, Bruce's Tire and Auto Repair, Richie's entrepreneurial journey instilled in him a deep appreciation for hard work, customer service, and the value of building lasting relationships.
With a natural flair for properties, Richie expanded his expertise into the realm of real estate, acquiring and managing a diverse portfolio of investment properties. This experience not only honed his keen eye for identifying lucrative opportunities but also solidified his commitment to helping others achieve their real estate goals.
As a proud father and devoted husband, Richie understands the importance of finding the perfect home for families. He is passionate about assisting individuals and families in navigating the real estate market to discover their dream homes. Richie's empathetic nature and attentive approach enable him to connect with his clients on a personal level, ensuring that their unique needs are met throughout the buying or selling process.
Richie Howard's dedication to helping people goes beyond transactions; he actively seeks ways to improve communities through his involvement in charitable initiatives. Whether it's offering guidance to first-time homebuyers or aiding clients in maximizing their property's potential, Richie derives immense satisfaction from seeing others achieve their real estate aspirations.
With a blend of professional expertise, genuine care for his clients, and a deep understanding of the real estate market, Richie Howard stands out as a trusted and results-driven realtor. For those seeking a partner in their real estate journey, Richie's unwavering commitment to making dreams a reality is a testament to his unwavering dedication to helping people find their perfect place to call home.
Join the team of our experts