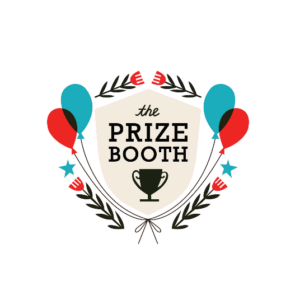 Have you heard about the new toy store in our beautiful town of Castro Valley?
The Prize Booth: A Gem in Castro Valley
Are you looking for a one-stop shop for all your gaming, collectibles, and fun needs? Look no further than the Prize Booth, a local treasure nestled in the heart of Castro Valley, CA. Whether you're a passionate gamer, a collector, or simply someone who loves quirky and unique items, the Prize Booth has something for everyone.
The Prize Booth was a creative family's DREAM come true. Erin and Tim Fritts, the new owners of the Prize Booth have lived in Castro Valley since 2014, however Erin's ties to the community date back to her childhood and fond memories of the old Village Toy Store. Erin's grandparents used to live in Castro Valley and like most other children back in the 80s and 90s the Village Toy Store was a local favorite. Erin has experience as a florist, stylist and has a long list of former well-known clients, she has planned large parties for. Tim is a voiceover artist and actor who has a love for all things magical. Their daughter is one of the store's biggest supporters and tests potential inventory to ensure a child's seal of approval. With its humble beginnings and dedication to customer experience, the Prize Booth has undoubtedly become a local favorite.
A Wonderland for all age kid's
The Prize Booth is a toy paradise, offering a vast selection of both classic and modern collectable toys. The Prize booth is a local toy and gift shop in the Bay Area. They bring a little moxie and magic to the world of toys by offering high quality products at an affordable price. The store is full of fun, unique gifts for all ages from infants to those young at heart adults. From games, to crafts, the softest stuffed animals, jewelry, unique clocks, house-friendly slingshots to underwater cameras, the Prize Booth has it all. Beyond the toy shelves and gift displays lies an intangible magic that only a community-driven venture like this can bring. The prize booth is not just a place for shopping; it's a space for connection, laughter, and creating lifelong memories. With a little moxie and a sprinkle of enchantment, we aim to ignite the imagination and bring happiness to both young and old alike. They believe that every child deserves to have fun while learning something new. Their mission is to help parents find the perfect present for their kids, whether it's a birthday or Christmas gift or just a treat on a rainy day. The family has been working on this dream for 2 years, and they are thrilled to present their customers advice about what will make their children smile!
If you have a passion for collecting unique and nostalgic items, you won't be disappointed. The Prize Booth boasts an extensive collection of collectibles, ranging from mood rings to high quality hand crafted wooden cars and Tender Leaf collectible sets.
Support Local Artists [businesses]
One of the remarkable aspects of the Prize Booth is its commitment to show and present custom stickers highlighting Castro Valley. If you or your child is into decorating their Yeti water bottles or notebooks with stickers, you need to check these out. We will give you a few hints…. The old Castro Valley Sign, what do you think of when you think of the CV Pee Wee Golf? And even stickers featuring our beautiful lake. Rumor has it there will also be elementary themed stickers so students can show off their school spirit. Are you proud of living in Castro Valley, have you ever looked for local place stickers, you will find them all at the Prize Booth.
In conclusion, the Prize Booth is more than just a store – it's a destination for the family and anyone seeking a dose of fun and uncovering the charm, the joy, and the wonder that this local gem has to offer. This is more than just an opening; it's the beginning of a magical journey. Grab some popcorn, hit that play button, and let the adventure unfold!
So, the next time you find yourself in Castro Valley, don't forget to pay a visit to the Prize Booth and immerse yourself in a world of gaming and collectibles.